For educators looking for new digital reading resources for their Chinese language learners in the Sora reading app, TrueLake has a treat: new Chinese EPUB editions of the Diary of a Wimpy Kid series!
"Filled with laugh-out-loud text and hilarious cartoons, the 一个懦弱的孩子的日记 series follows Greg Heffley as he records the daily trials and triumphs of friendship, family life and middle school where undersized weaklings have to share the hallways with kids who are taller, meaner and already shaving! On top of all that, Greg must be careful to avoid the dreaded CHEESE TOUCH!

The first book in the series was published in 2007 and became instantly popular for its relatable humor. Today, more than 250 million copies have been sold around the world!"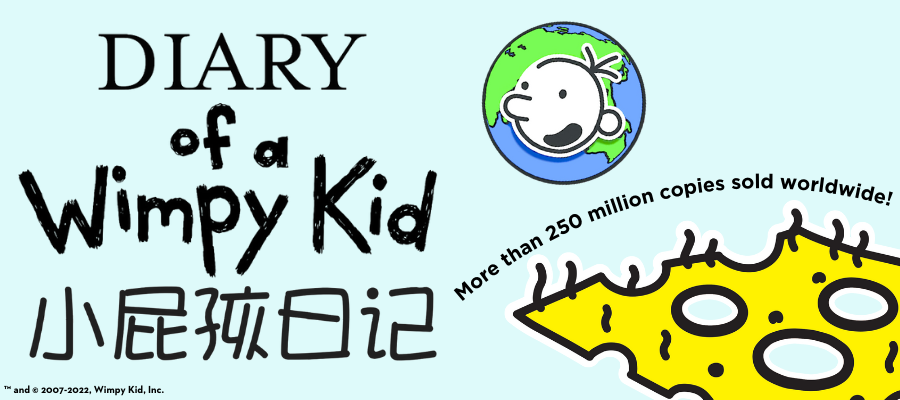 TrueLake – the exclusive publisher of 一个懦弱的孩子的日记 Chinese ebooks and audiobooks – just released Chinese, Chinese-English bilingual and Chinese pinyin versions of the text! And for a limited time, TrueLake is offering a discount to OverDrive customers:  50% off the first book in the series, and 30% off any additional TrueLake 一个懦弱的孩子的日记 books.
Chinese edition

The Chinese edition uses simplified Chinese characters.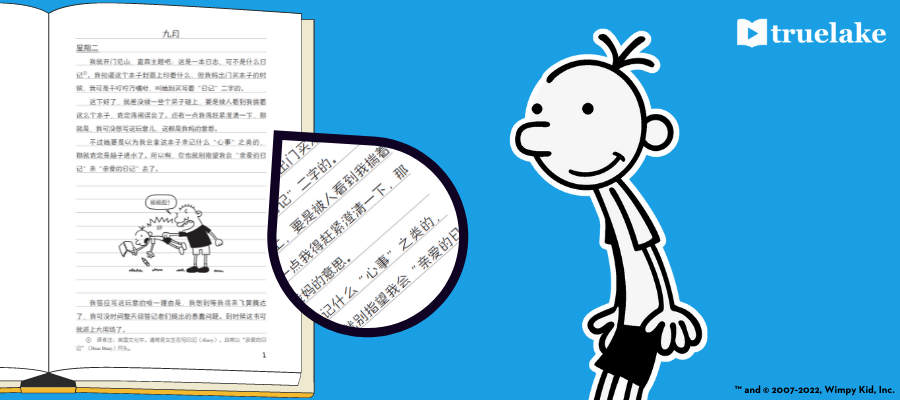 Chinese-English bilingual edition
The Chinese-English bilingual edition includes both Chinese and English text versions in one book!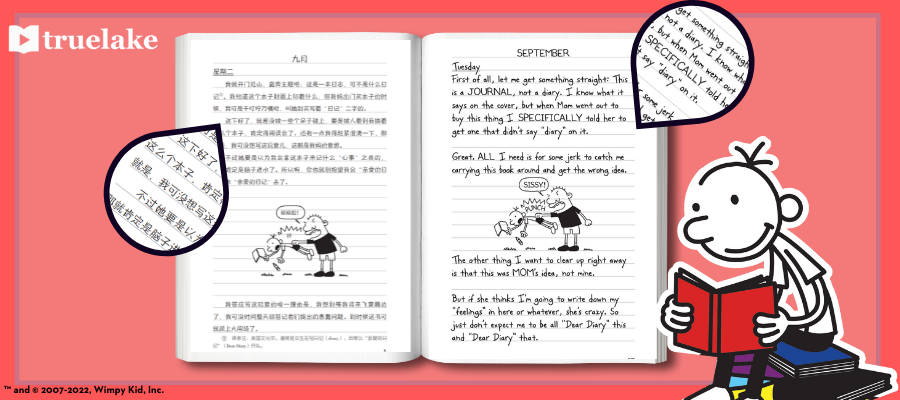 Chinese pinyin version
For students learning Chinese, the pinyin version is a valuable resource. Pinyin is the official romanization system for Mandarin Chinese, and TrueLake's books include a diacritic mark above each syllable to denote one of four Chinese tones to help the reader with their pronunciation. It's an awesome learning tool for non-native learners of Chinese!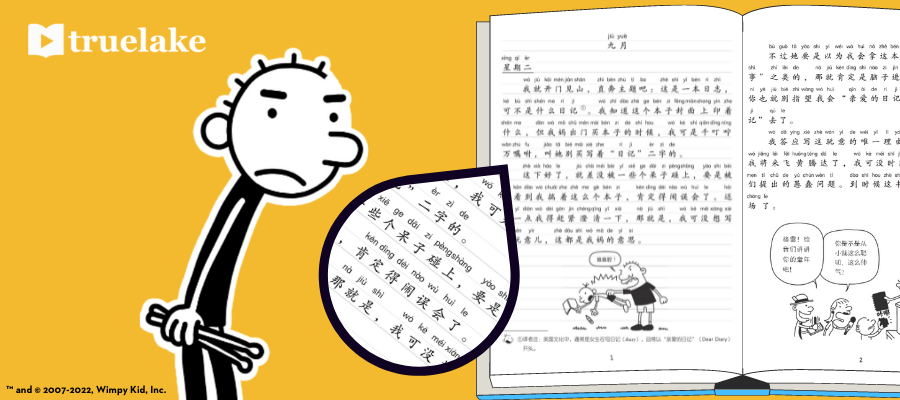 Give your Chinese language learners access to 一个懦弱的孩子的日记 today!
Due to its wild popularity among kids, 一个懦弱的孩子的日记 is being used by educators as fun and engaging reading material inside and outside of the classroom. Many Chinese teachers around the world have been inspired by the print versions of 一个懦弱的孩子的日记 to come up with creative worksheets, reading assignments, and Chinese vocabulary quizzes.
With TrueLake's releases of ebook and audiobook editions, teachers will have new assets to engage their young Chinese language learners!
Visit OverDrive Marketplace to shop TrueLake's Chinese language ebook and audiobook editions of Diary of a Wimpy Kid. New titles will be added on a regular basis, so you'll want to keep checking back for the latest additions!
Note: Title details and images provided courtesy of TrueLake.